
The world's largest range of standard MCPCBs for LED applications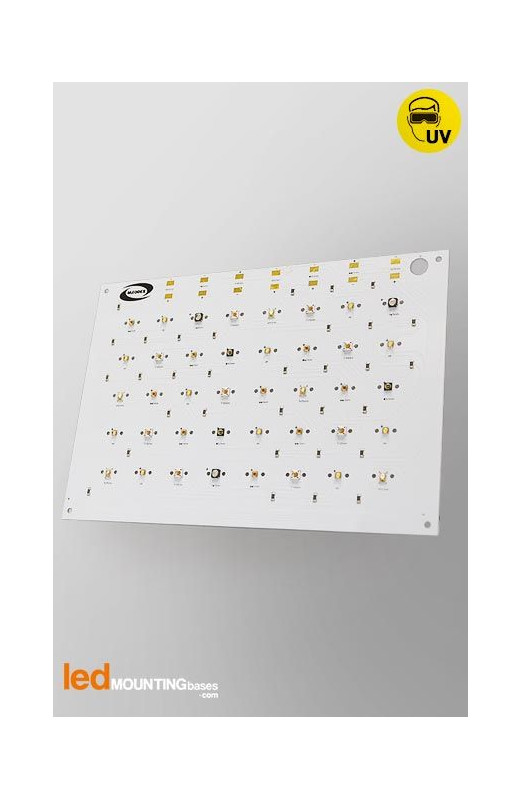 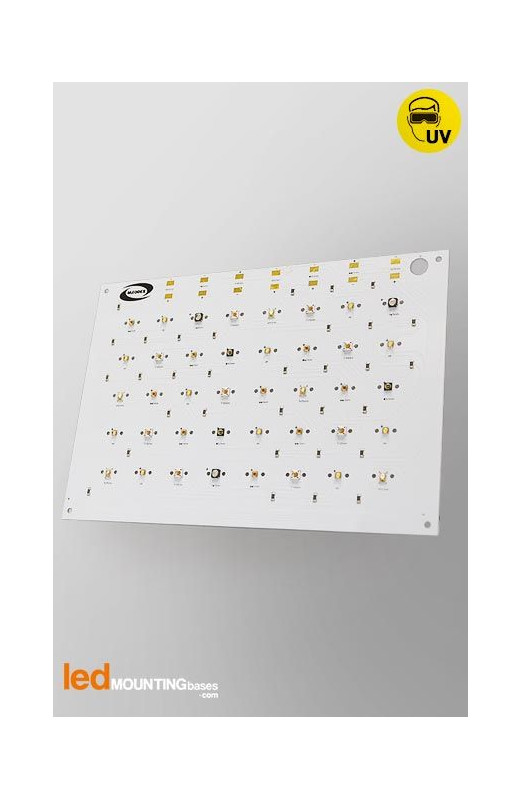 
| Channels: : | White | 365nm | 450nm | 525nm | 660nm | 735nm | 850nm |
| --- | --- | --- | --- | --- | --- | --- | --- |
| Nbs LEDS | 11 | 3 | 3 | 2 | 9 | 9 | 3 |
| V Min (by LED) | 3,2 | 3,2 | 2,95 | 2,9 | 2,1 | 2,24 | 3,5 |
| V Min (V) | 35,2 | 9,6 | 8,85 | 5,8 | 18,9 | 20,16 | 10,5 |
| Constant Current I Max (mA) | 800 | 700 | 1000 | 1000 | 1000 | 1000 | 1000 |
Mounting and reflow soldering
Lead-Free solderpaste.
Each channel can be driven independantly.
Some UV LEDs are on this module, please take all precautions during the use of this LED module.
You may pay attention to the cooling of this powerfull LED module.
No protection against reverse polarity.

Data sheet
Materiaux

Cuivre 70um
Denka 4W
Finition ENIG

Epaisseur

9

Largeur

140

Longueur

205

Forme

Rectangular

Nb LED

40

Marque LED

LedEngin
Lumileds
Nichia
Osram

Couleur LED

Sérigraphie Noire
Vernis Blanc

Marque Optique

Ledil

Type

LED Module
No customer reviews for the moment.