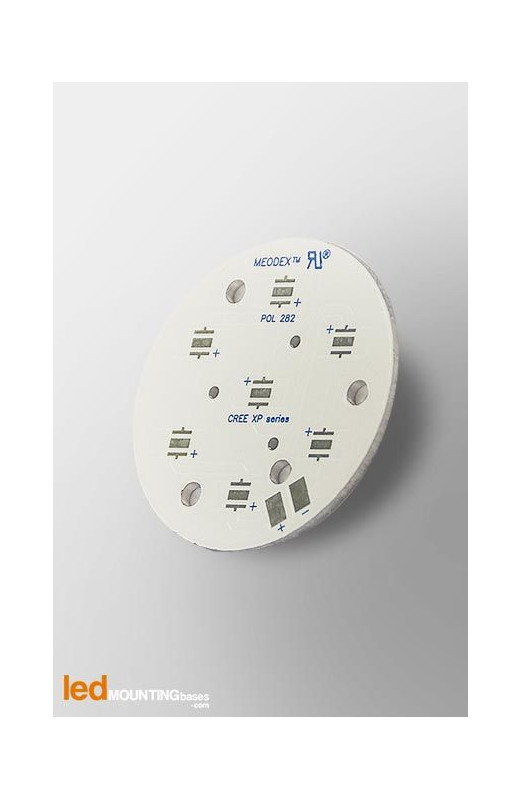 MR16 PCB for 7 LED CREE XP-C / POL LED lens compatible
2,00 €
Part Number :
MR16-2W-7-CRE-XP-C-POL282-S
This MR16 MCPCB is an exclusive design and is manufactured by LED Mounting Bases Company. This printed circuit board with Aluminum base has been developped for Cree XP-C and it's compatible POL.
The MR16-2W-7-CRE-XP-C-POL282-S IMS (Insulated Metal Substrate) allows you to quickly create your prototypes of LED modules based on CreeXP-C LED at reasonable price. With it's high thermal conductivity of 2 W/mK , this printed circuit board is able to drain the heat of the LED components to he Aluminum base, which is ideal for LED lighting. This Metal Core PCB is manufactured with UL certified Aluminum substrates.
Data Sheet
MR16 PCB for Cree XP-C
Compatible LED

Cree XP-C

Number of LED

7

Compatible LED Lens

POL

MCPCB shape

MR16

Dimension

40 mm

Thickness

1.6 mm

Material

Aluminum

Approved Material UL

Thermal Conductivity

2 W/mK