CREE XB-D LED - XBDGRN-00-0000-000000A02
1,58 €
Part Number :
XBDGRN-00-0000-000000A02
The Cree XBDGRN-00-0000-000000A02 is a Green LED. This light emitting diode electronic is part of the XB-D family from Cree LED manufacturer.
The dominant wavelenght of this LED is around 520 / 530nm and it has a luminous flux of 87.4 lm @135° et 350 mA.
The price of the mounting is included in the price of all our LEDs. The reflow soldering service is compliant with Cree. manufacturer recommendations. This service allows you to quickly launch your prototypes with only one interlocutor. Find all the optics compatible with this LED..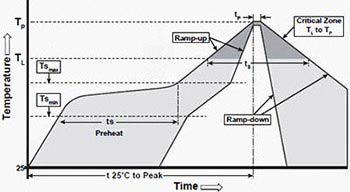 Data Sheet
LED Cree XB-D
XBDGRN-00-0000-000000A02
| | |
| --- | --- |
| LED Brand | Cree |
| Family of LED | XB-D |
| Type of LED | Mid Power |
| Color | Green |
| Dominant wavelength | 520 / 530 nm |
| Luminous flux | 87.4 lm |
| Viewing angle | 135° |
| Typical power | 1.16 W |
| Efficiency | 75.67 lm/W |
| Typical voltage (Vf) | 3.3 V |
| Typical current (If) (If) | 350 mA |
| Maximum current | 1000 mA |
Optics compatible with this LED
| Reference | Fabricant | FWHM | Efficacité | Cd / lm | Price |
| --- | --- | --- | --- | --- | --- |
| C10891_GT3-OSL-S | Ledil | 14 | 92 % | 4.3 | 6,21 € |
| C10891_GT3-XP-S | Ledil | 14 | 92 % | 4.3 | 6,21 € |
| C10892_GT3-M | Ledil | 25 | 91 % | 2 | 6,21 € |
| C10892_GT3-OSL-M | Ledil | 25 | 91 % | 2 | 6,21 € |
| C10893_GT3-OSL-W | Ledil | 32 | 92 % | 1.8 | 6,21 € |
| C10921_GT4-DD-S | Ledil | 24 | 87 % | 2.26 | 6,21 € |
| C10921_GT4-OSL-S | Ledil | 24 | 87 % | 2.26 | 6,21 € |
| C10923_GT4-DD-W | Ledil | 36 | 91 % | 1.61 | 6,21 € |
| C10975_GT4-DD-WW | Ledil | 52 | 90 % | 0.93 | 6,21 € |
| C10975_GT4-OSL-WW | Ledil | 52 | 90 % | 0.93 | 6,21 € |
| C10975_GT4-WW | Ledil | 52 | 90 % | 0.93 | 6,21 € |
| C11191_TUIJA-3-W-DD | Ledil | 49 | 86 % | 1.1 | 6,65 € |
| C11191_TUIJA-3-W-OSL | Ledil | 49 | 86 % | 1.1 | 6,65 € |
| C11191_TUIJA-3-W-RE | Ledil | 49 | 86 % | 1.1 | 6,65 € |
| C11193_TUIJA-3-M-DD | Ledil | 16 | 90 % | 5.8 | 6,65 € |
| C11193_TUIJA-3-M-OSL | Ledil | 16 | 90 % | 5.8 | 6,65 € |
| C11193_TUIJA-3-M-RE | Ledil | 16 | 90 % | 5.8 | 6,65 € |
| C11813_ANNA-50-6-W-RE | Ledil | 29 | 85 % | 2.17 | 6,21 € |
| C12049_STRADA-FT | Ledil | - | 87 % | - | 3,88 € |
| C12361_HB-2X2-W | Ledil | 48 | 86 % | 0.96 | 5,22 € |
| C12528_PETUNIA | Ledil | 29 | 85 % | 2 | 9,24 € |
| C12609_VIRPI-W | Ledil | 40 | 90 % | 1.74 | 12,97 € |
| C12607_VIRPI-S | Ledil | 13 | 92 % | 9.23 | 12,97 € |
| C12608_VIRPI-M | Ledil | 28 | 92 % | 2.83 | 12,97 € |
| C12782_MELODY-4-M | Ledil | 27 | 89 % | 2.8 | 6,65 € |
| C12837_FLARE-MINI-A-PIN | Ledil | 95+16 | 95 % | 1.3 | 2,32 € |
| C13016_FLARE-MINI-AD-PIN | Ledil | 100+16 | 93 % | 1.2 | 3,88 € |
| C13055_EMMA-360 | Ledil | 170 | 93 % | 0.44 | 2,82 € |
| C13233_HB-2X2-M | Ledil | 26 | 95 % | 3.9 | 5,22 € |
| CA10932_FLARE-B | Ledil | 10+108 | 93 % | 1.52 | 5,53 € |
| CA11253_STRADA-C2 | Ledil | 135 | 93 % | 0.26 | 4,57 € |
| CA11266_HEIDI-O | Ledil | 54+10 | 87 % | 3.9 | 4,20 € |
| CA12012_LAURA-O-PIN | Ledil | 39+11 | 94 % | 4.81 | 4,20 € |
| CA12344_LAURA-W-PIN | Ledil | 42 | 86 % | 1.52 | 2,52 € |
| CA11837_LAURA-M-PIN | Ledil | 28 | 92 % | 2.47 | 4,20 € |
| CA12344_LAURA-R-W-PIN | Ledil | 42 | 86 % | 1.52 | 2,52 € |
| C10946_FLARE-B-XP | Ledil | 10+108 | 93 % | 1.52 | 3,12 € |
| C10949_STRADA-B2-XP | Ledil | 112+46 | 94 % | 0.59 | 3,92 € |
| C13301_STRADA-2x2-T3 | Ledil | - | - | - | 5,22 € |
| CA13177_RITA-WAS | Ledil | - | 82 % | 0.6 | 4,20 € |
| C12469_LISA2-R-PIN | Ledil | 81 | 87 % | 0.38 | 2,52 € |
| CS12862_STRADA-IP-2X6-DWC | Ledil | - | - | - | 14,98 € |